Click here to view as a pdf:  Hygiene Protocols For Successful Calf Raising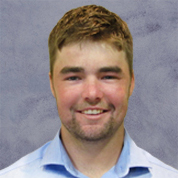 By  Erik Brettingen, B.S.
Every calf raiser knows that keeping calves healthy is neither simple nor easy. When a calf's exposure to pathogens "outweighs" its immune resources, the results are clinical illness. One of the keys to keeping calves healthy is reducing disease causing pathogens at their source using proper hygiene procedures.