Click here to view as a pdf:  Forage Digestibility How It Affects Your Bottom Line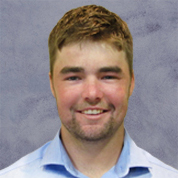 By Erik Brettingen, B.S.
Forages have traditionally been tested for Acid Detergent Fiber (ADF) and Neutral Detergent Fiber (NDF). While these values determine how much of each type of fiber there is, they do not give any information as to how digestible, or actually useable, the fiber is to the cow. A more accurate measurement in predicting how well cows will perform on a particular forage crop would be Neutral Detergent Fiber Digestibility (NDFd) and Undigestible Neutral Detergent Fiber (uNDF). The digestibility of NDF is a critical piece of information for balancing rations to maximize cow performance, improve cow health, and minimize ration costs by relying on as much home-grown forages as possible.