Click here to view as a pdf: Free-Ranging Your Family Flock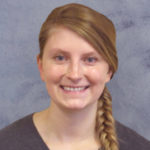 By Alex Austin, B.S.
Raising and keeping your own small flock of poultry has grown in popularity over the last few years. These small backyard flocks are often allowed out of the chicken run to free-range around the property. Free-ranging is believed to improve chicken welfare as it provides the opportunity to move freely outdoors, increases exposure to sunlight, and provides greater opportunities for natural behaviors. Although there are many benefits to free-ranging chickens, it is also important to be aware of some of the challenges faced when doing this.