Click here to view as a pdf:  Milk Or Profit A Case Study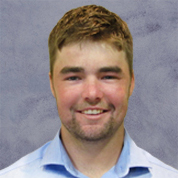 By Erik Brettingen, B.S.
Rolling herd average or milk production per cow are numbers commonly referred to when discussing the success of a dairy farm. Milk production is an easy number to identify but the actual profitability of an operation is a much more complex topic. A dairy herd's income is simple to see by reading the milk check. Determining the real profit of the herd cannot be so easily evaluated as it takes time to assess the expenses involved in making the milk and running the operation.