Click here to view as a pdf:  Maximizing Equine Reproductive Performance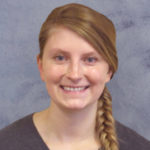 By Alex Austin, B.S.
While many horse owners have horses as a hobby for enjoying the occasional fun show or trail ride, there is a business side to the equine industry as well. Horse racing, polo, and competitive jumping are just a few different segments that make up the diverse economy of the horse world. According to the American Horse Council Foundation's 2017 National Economic Impact Study, the equine industry contributes approximately $50 billion to the U.S. economy annually and helps create 988,394 jobs¹.