Click here to view as a pdf:  Nutrition For Whitetail Does The Key To Larger Bucks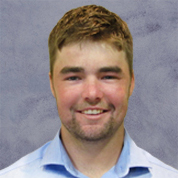 By Erik Brettingen, B.S.
Whitetail deer hunters across the nation are becoming keyed into the nutritional needs of their local deer population with hopes of producing larger, healthier bucks on their hunting properties. While mineral licks and food plots are popular suggested techniques for supporting antler development, there is little proof of their effectiveness. Recent University research has expanded on an exciting new approach to growing bigger bucks and contrary to conventional methods, it has nothing to do with the bucks at all. The secret involves one word: epigenetics.