Click here to view as a pdf:  Improving Butterfat Using Components To Drive Profitability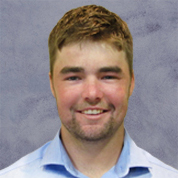 By Erik Brettingen, B.S.
With the economic challenges facing the dairy industry today, farmers are looking for any and every way to increase profit and maintain sustainability. We are currently in a market where the volume of milk is exceeding the demand.  In this situation, striving to produce more milk can be expensive and often have a minimal return. An alternative to increased volume is increasing the nutrient quality of the milk through higher butterfat content. This can make a large impact on a farm's bottom line. In July of 2019, the average national price paid for butterfat was $2.69 per pound.1 A cow producing 75 pounds of milk could increase income by $0.30 per day if butterfat content was raised from 3.6 to 3.9%. Along with the economic impact, higher components are also a sign of good rumen health indicating efficient digestion. Increasing butterfat is not always easy, but there are strategies that can help improve milk components to drive a farm's profitability.