Click here to view as a pdf:  The Recovery Period: Tips For A Successful Dry Off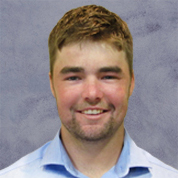 By Erik Brettingen, B.S.
The dry cow period is arguably the most important time in the cow's lactation cycle as it is the time in which the cow rests her body and prepares for the next lactation. The timing and way in which a cow is dried off can greatly impact how well she will transition into the dry period and how well she will come into her next lactation. A properly managed dry off protocol should minimize the risk of mastitis, maximize cow comfort and allow for mammary tissue rest and recovery in preparation for the next lactation.