Click here to view as a pdf:  RFV Does Not Love You Back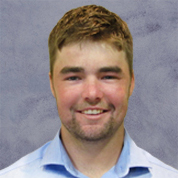 By Erik Brettingen, B.S.
Relative Feed Value (RFV) has been used as a method to quickly evaluate forages and make assumptions of animal performance when that forage is fed. Generally, the thought is that the higher the number the better. While there can be some truth to this at times, RFV misses out on arguably the most important piece to the puzzle when feeding forage to cows; neutral detergent fiber digestibility (NDFD). Crystal Creek® focuses on maximizing energy corrected milk with forage by utilizing farm grown feeds in the diet. To do this, we need to dig much deeper when evaluating forages and providing the best rations for rumen health and profitable production. Other tools like Relative Forage Quality (RFQ), and better yet, the NDF digestibility, really help pin down how to maximize forage in the ration and maintain productive cows.