Click here to view as a pdf: Give Your Beef Calves A Strong Start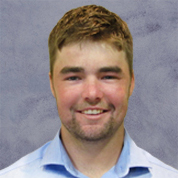 By Erik Brettingen, B.S.
The stress caused by weaning decreases a calf's immune function and makes them more vulnerable to disease. For many years it has been common practice to give medicated feeds, pellets, or additives around the time of weaning to decrease the incidence of disease. Treating with these medicated feeds can be expensive, counterproductive to rumen function, and now requires a veterinary prescription due to the Veterinary Feed Directive (VFD). Crystal Creek® formulates products that have natural ingredients proven to support calves during the stress of weaning and do not require the need for a VFD. Crystal Pellets™ and Heifer Pride™ are two products that can help give your beef calves a strong start.