Click here to view as a pdf:  Straw The Counterproductive Ingredient In Dry Cow Rations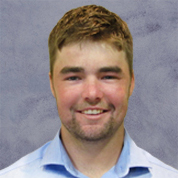 By Erik Brettingen, B.S.
The Dry Cow Diet
The dry cow diet is arguably the most important ration on the dairy farm; setting the stage for a successful lactation. Cows that freshen with metabolic problems of ketosis, milk fever or a displaced abomasum cost time and money to treat; often preventing the cow from reaching her full potential for that lactation. The goal of the dry cow diet is to limit these metabolic issues and support optimal health and rumen function going into lactation. Dry cow diets should be balanced with the following guidelines in mind:
Maximize dry matter intake.
Keep the DCAD low and minimize the risk of milk fever by providing the cow with feedstuffs low in calcium, potassium and other cations.
Balance the ration for moderate energy levels (0.65 to 0.67 Mcal/lb. Nel) to maintain a stable body condition and limit the risk of subclinical ketosis from weight gain.
Deliver crude protein levels of 12.5% to 13.5% to support fetal growth and milk production during lactation.
Provide adequate and balanced levels of vitamins and minerals, especially vitamin E and selenium for mammary recovery and development.