Click here to view as a pdf:  Spring Pasture A Great Asset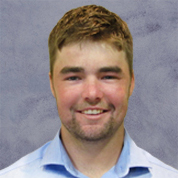 By Erik Brettingen, B.S.
The spring flush of pasture is a great resource for producer profitability, animal health, and productivity. While pasture can provide a great deal of opportunity as an economical feed source, it is important to ensure the proper management of this resource. Waiting until the forage is adequately established before allowing grazing and keeping up with the fast growing flush, is critical to maintaining pasture health. Taking steps to prevent common pasture diseases like bloat and grass tetany will allow grazing animals to thrive on the new spring grass.