Click here to view as a pdf:  Maximizing Equine Reproductive Performance: The Impact of Biosecurity And Disinfection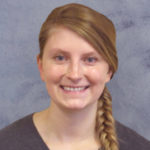 By Alex Austin, B.S.
The goal of any biosecurity protocol should be to reduce the frequency and severity of disease. Equine infectious diseases can cause health and performance issues, increased treatment expense and potential risks to human health. Horse owners with breeding facilities are encouraged to refer to the American Association of Equine Practitioners' guidelines for in-depth information on equine disease prevention and control. Equine reproductive infections can be costly; resulting in abortions, re-breedings and chronic reproductive issues where mares may not settle or stallions spread disease from farm to farm.