Click here to view as a pdf:  Maximizing Equine Reproductive Performance The Impact Of Nutrition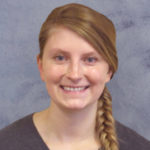 By Alex Austin, B.S.
A successful equine reproduction program depends on many factors. Supplying high-quality nutrition is one major area where horse owners can provide effective solutions to optimize reproductive performance. The average foaling rate of a hand-bred mare is only 60% ¹. This means there is much work to be done to ensure that a mare becomes pregnant and then carries that pregnancy to term. This article will discuss the important roles that body condition and nutrition play in reproductive performance.