Click here to view as a pdf:  Biologically Appropriate Calf Feeding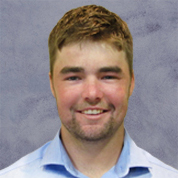 By Erik Brettingen, B.S.
The performance and production ability of a cow are determined by the quality of nutrition and health management they receive as a calf. Since calf raising is expensive, it is important to determine the most efficient and effective feeding method available. Calves are biologically designed to thrive on milk for the first portion of their life and are able to gain weight very efficiently during this time. Feeding increased levels of milk, or milk replacer can be the best way to increase calf growth rates early in life.