Click here to view as a pdf:  Nutrient Deficiencies in Small Ruminants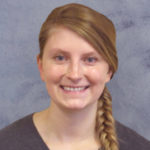 By Alex Austin, B.S.
A balanced diet is important for the health and productivity of all livestock. This article will discuss some of the more common nutrient deficiencies/imbalances in both sheep and goats. Minerals, specifically, are all connected and work together to keep animals healthy and productive. An excess or deficiency of one can lead to imbalances in another, causing potential health issues. For example, excess calcium can cause the blood vessels to lose vascular tone and eventually rupture. Potassium works with sodium to regulate the body's water balance. It is important to be able to identify any signs of imbalance in order to correct and prevent issues in a herd.