Click here to view as a pdf: Dairy Goats: A Growing Industry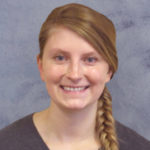 By Alex Austin, B.S.
The dairy goat industry in the U.S. has grown significantly in the past 20 years. Between the growing trend of homesteading and producers looking to expand into more diverse markets, many are seeing the benefits goats bring with their smaller, easy-to-manage size. More consumers are also discovering the diverse products dairy goats produce such as their milk, cheese, lotion and more.
Although we have seen the number of dairy farms shrinking in Wisconsin and other states, the number of dairy goats has been on the rise. According to the U.S. Department of Agriculture's last census done in 2017, dairy goat herds have increased in all 48 states, with the number of operations more than doubling. The number rose 61 percent between 2007 and 2017. Out of all the states, Wisconsin had the largest increase with 47,000 animals.