Click here to view as a pdf:  The Myth Of All In One Small Ruminant Feed And Mineral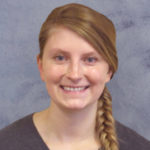 By Alex Austin, B.S.
Sheep and goats are a completely different species. They have a different number of chromosomes; sheep have 54 and goats have 60. They have different feeding preferences; sheep prefer to graze on pasture, while goats will browse and eat more twigs and brush.  Another significant difference is their nutritional requirements. So, if these small ruminants are so different why does the feed industry promote an all-in-one sheep and goat mineral and all-stock feed?