Click here to view as a pdf:  Non Nutrient Factors That Impact Dairy Diet Performance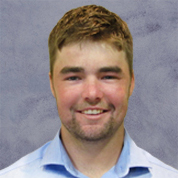 By Erik Brettingen, B.S.
When looking for the next pound of milk, most time is spent evaluating what could be changed in the ration. This often leads to discussions based on individual feedstuffs and ingredients. Dairy cow performance starts with a properly balanced diet, but sometimes the biggest opportunities are unrelated to the nutrient values in the feed. The environment in which a cow spends most of its day, how its feed is delivered, and the management of the cow's time, all play a role in performance.